Cyprus ETF Plays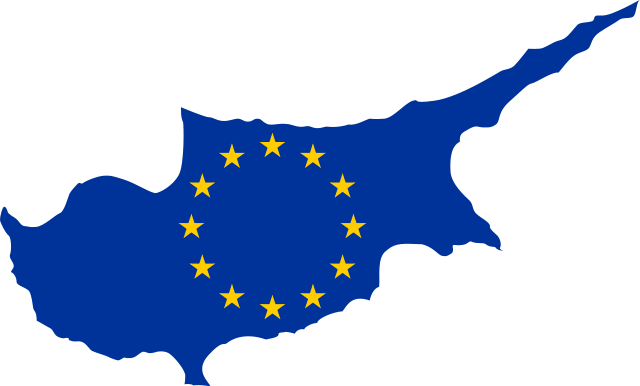 The European debt crisis seems to be a never ending soap opera. The latest episode is the current situation in Cyprus where a levy on deposits has been floated over the weekend. The Cyprus story has been covered extensively in the financial media. Below we will cover some of the instruments you can use to execute your views on this situation – be it bearish or bullish.
To keep our analysis simple, we will tackle two main views on the current Cyprus situation. The first says that the Cyprus situation is a harbinger of more bad news to come that will negatively impact risky assets in both Europe and the US with particular losses in the Euro currency against the US dollar. The other view is somewhat contrary to the first and posits that Cyprus is too small to matter on a global scale and any drop in stocks or even the EUR/USD are good buying opportunities.
The bearish narrative says that:
European stocks will decline and so will US stocks in sympathy.
Volatility will increase.
EUR/USD will drop as investors sell Euros.
Perceived risk-free assets will go up as investors plow money into US treasury bonds as well as German Bunds.
Demand for gold as a safe haven bet will increase pushing the price of the yellow metal upward.
Such macro plays have been traditionally hard for retail investors to participate in but with the prevalence of ETFs there is an exchange traded fund for pretty much any theme you can think of.
Below are some of our editor's picks:
For European Stocks ETFs:
Note that there is no Cypress ETF that you can trade but below are some other ETFs based on European stocks linked in some way to the crisis in Cyprus.
Global X FTSE Greece 20 (GREK)
Market Vectors Russia ETF (RSX)
iShares MSCI Italy Index Fund (EWI)
iShares MSCI Spain Index Fund (EWP)

iPath S&P 500 VIX Short-Term Futures ETN (VXX)
VelocityShares Daily 2X VIX Short-Term ETN (TVIX)
EUR/USD currency ETFs
CurrencyShares Euro Trust (FXE)
ProShares Ultra 2x Long Euro (ULE)
Market Vectors Double Long Euro ETN (URR)
ProShares Short Euro ETF ( EUFX )
Market Vectors Double Short Euro ETN (DRR)
US Treasury Bonds and German Bunds ETFs
Long Treasuries – iShares Barclays 20+ Year Treasury Bond ETF (TLT)
Short (bearish) Treasuries – ProShares UltraShort 20+ Year Treasury (TBT)
PIMCO Germany Bond Index ETF (BUND)
PowerShares DB German Bund Futures ETN (BUNL)
SPDR Gold Shares (GLD)
ProShares 2x Long Ultra Gold ETF (UGL)
PowerShares DB Gold Short ETN (DGZ)
PowerShares DB Gold Double Short ETN (DZZ)