Bank of America and Citigroup are understaffed not undercapitalized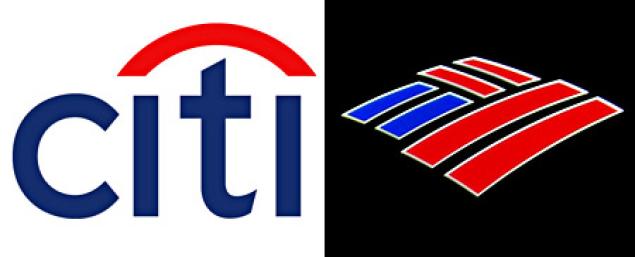 Bank of America surprised market watchers today with announcing that it will suspend its recent dividend and stock buyback program that was part of its latest capital plan approved by the Federal Reserve. The company attributed the need for such a measure to inadequate accounting for regulatory capital related to "certain structured notes assumed in the Merrill Lynch & Co., Inc. acquisition in 2009."
It is noteworthy to mention that the US banking regulatory landscape has changed dramatically since the financial crisis in 2008 with many rules and regulations implemented since then requiring higher capital ratios and imposing limitations and restrictions on many risk-taking activities.
Before the Bank of America surprise, investors were treated to a similar surprise from Citigroup whose capital plan was rejected by the Federal Reserve for the following reasons:
"While Citigroup has made considerable progress in improving its general risk-management and control practices over the past several years, its 2014 capital plan reflected a number of deficiencies in its capital planning practices, including in some areas that had been previously identified by supervisors as requiring attention, but for which there was not sufficient improvement. Practices with specific deficiencies included Citigroup's ability to project revenue and losses under a stressful scenario for material parts of the firm's global operations and its ability to develop scenarios for its internal stress testing that adequately reflect and stress its full range of business activities and exposures."
Analyzing the above, one concludes that the problems with Citigroup and Bank of America are not ones related to the core strengths or competitiveness of their banking products or activities but primarily relate to internal risk management and control issues. In other words, these are human resources issues and not necessarily capital related issues. Furthermore, these are issues that are not sudden in nature; they have been there festering for a while and have not inevitably been remedied since the financial crisis. The question that begs itself is why?
While only senior management at Citi and BofA can fully answer the above question, the answer is not hard to find if you look at the frequent announcements coming out of the banking sector for the past few years. Both banks have new leadership at the helm and both banks have announced massive layoffs in recent years. Bank of America's "Project New BAC" Called for 30,000 layoffs between the third quarter of 2011 through 2014. Citigroup's new CEO Michael Corbat announced plans to cut 11,000 jobs shortly after he took the helm in late 2012 on top of massive ones that took place since 2008. One can't argue that layoffs aren't necessary in the normal course of business particularly after a severe financial crisis, but one wonders if some job cuts were wise in certain departments given much expanded regulatory oversight. Or put another way, one wonders why certain departments, namely risk management and accounting, for example, weren't beefed enough to meet the increasing risk management and accounting reporting challenges.
To summarize, the issues with Citigroup and Bank of America relate to human resources more than minimum capital requirements and one wonders that of the thousands of job cuts announced, these banks, and others, may have cut too deeply in some departments and ended up losing a dollar to save a dime.
Tagged Bank of America, Citigroup